Mignolet is a dynamic accounting firm with ITAA (Institute for Tax Advisors & Accountants) certification, located in the heart of Brussels. We provide clear, transparent advice based on accurate figures that is completely tailored to our customers' needs. Our approach rests on 6 pillars: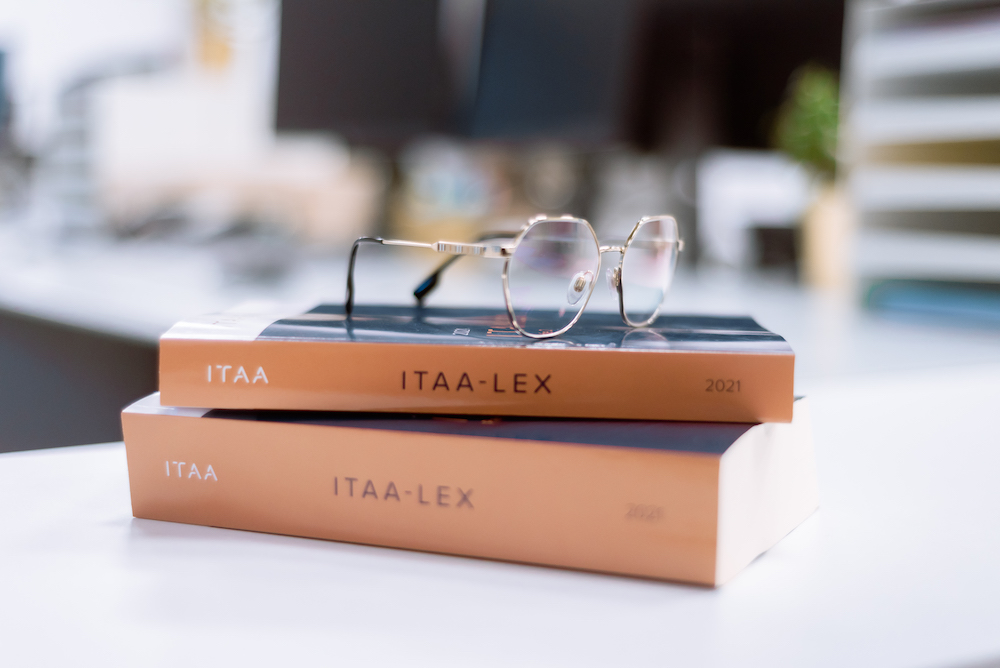 Regina Mignolet is more than just an accountant. She has been listening to business owners for over 30 years. She gained her expertise and experience from a bachelor study in accounting and taxation and a 2 year internship with her father. In 1995 she took over the firm and set off on her career path – a path of entrepreneurship and helping and inspiring others.
We will take away your worries related to accounting and tax administration by following  up all your files correctly while providing maximum transparency. We always do what we say and say what we do. Our invoicing is based on time sheets, so that you know exactly what you are paying for.
We make sure that all your administration and legal formalities are dealt with quickly and correctly. Our enthusiastic team and network of specialists guarantees optimal follow-up.
We automate and digitise our processes wherever possible. This saves us a great deal of time, which we would rather spend on helping our customers in other ways.
Naturally, you are free to choose the system that best suits your business. If we see opportunities for smarter solutions, we will be happy to present them to you.
Of course, you are also very welcome if you prefer to keep most of your administration on paper.
Every client is assigned to a fixed contact person with excellent knowledge of the client's file. Together we will decide how we can best help you, so that you can benefit from an approach that is customised to your needs.
Whether you prefer traditional face-to-face meetings, online meetings, phone calls or e-mails, you are free to choose which way of communication suits you and your company best.
We want to help you go forward and therefore we choose a proactive approach. Based on the figures and our many years of experience, we keep on searching for ways to optimize your business.
Moreover, we don't only want to get to know your company, but also the people behind it. We believe that this is the only way to be accessible and available for you.
The accountancy profession is constantly evolving. We engage in trainings to stay up to date of changing standards and latest legislation. We also like to keep up with technological advances, workplace dynamics and new platforms that enable us to communicate easily with our customers. We do this with and for you.
While you focus on your core business ,
we will take care of your accounting
and make sure that everything gets done
correctly and on time.
We owe our wealth of experience to our varied client portfolio. Service providers, trade and production companies in diverse sectors, the liberal professions and non-profit organisations are all well represented in our portfolio.
The main reason why we still get along so well together is that we understand each other and if a difficult situation arises, you help us to find a solution. By doing so you always act at the right time to save us from making mistakes. " Furthermore, we have brought you many customers, and I don't think any of them have left... now that can't be a coincidence.
We are very satisfied with the quality and speed of services provided by Bureau Mignolet. Our Brussels-based company works in various countries around the world so we frequently encounter questions revolving around taxation, currencies and invoicing. Bureau Mignolet has provided reliable and fast advice, essential for the growth of our company over the years. It is also a big advantage for us that you have known and advised us from the beginning.
Why do we still work with you? Well, here are a few points. You address our questions, concerns and any gaps in our knowledge quickly and correctly ... Moreover, you provide excellent guidance regarding expenses, investments, etc... with a report of all the accompanying advantages and disadvantages. Personal contact is also important to us - and you certainly provide that!
As a designer of products for businesses ranging from SMEs to multinationals my expertise lies in a different area, namely creativity. I have a blind spot for numbers and Regina and her team have been guiding me through this tricky maze for two decades. Always clear and personal, the Mignolet team are on hand to help me with practical affairs and their up-to-date knowledge, leaving me free to focus on my core expertise. And not just when it is convenient: every time time I have been in a difficult situation, I have been able to count on Regina and her team.
Bureau Mignolet provides extremely accurate accounting services and always gets everything done on time. They are always available, even despite the situation with COVID. It is a team you can rely on. In short: a very thorough, reliable service with clear added benefits!
Regina and her team have been our financial soulmate for almost 30 years. They are reliable, professional and committed. Furthermore, their accountancy advice is always up-to-date. They have stayed by our side throughout our entire growth process, from start-up to growth in employees and partners... We have been so lucky!
Would you like more information about us?
At Mignolet Accounting, we are dedicated to giving clear, accessible advice based on correct figures, fully tailored to the customer.